Private Puppy & Dog Training for the Wairarapa
Our private dog training services are All About convenience & relief

" That means results, as easily as we can get them for you! "
How we help:
Coaching: We teach you to train your dog
If you're interested and have the time, our certified dog trainer will teach you the training ropes and guide you through a training plan customised to your goals.
Day Training: We do the training for you
Scheduled to the max? No brain space for taking on your own training? We understand! Our experienced, professional dog trainer is happy to train your dog for you.
All positive training
Either way, we use only science-based positive-reinforcement training for results you can feel truly good about.
What we help with:
Puppy training for those too busy for group class
Basic dog manners like sit, down, and stay
Recall training for a dog who comes when called
Loose lead walking for an end to leash pulling
Stopping nuisance behaviours like barking, digging, chewing
Ending jumping on family members and visitors
Helping dogs with separation anxiety, or fear of being left alone
" I recommend letting April train for you! It's the fastest way to the best results! "
---
Private training details:
STEP 1: Initial Consult
All training begins with an initial consult to assess your dog, set your training goals, and provide immediate management relief.
$165
STEP 2: Your Customised Training Programme
April, our trainer, will create a training programme specific to your training goals, your dog, and your schedule needs. You'll decide whether you wish to schedule sessions to learn to implement your customised program, or let April do the training for you.
$95 per one-hour training session (Customized packages of 4 or more sessions discounted 10%).
How to get started:
Ready for the relief of real training results?
Meet your dog trainer, April Williams
I'm so glad you're here!
If you're on a page about private dog training, chances are you're deeply frustrated or concerned. Perhaps your dog is doing something you desperately wish she'd stop, or maybe not doing something you really wish she would. Either way, I'd love to help. Whether you choose to have me teach you how to fix the problem, or prefer I do so for you, I'd love the chance to bring you relief and help you fully enjoy your dog.
Learn more about April and her professional dog training credentials.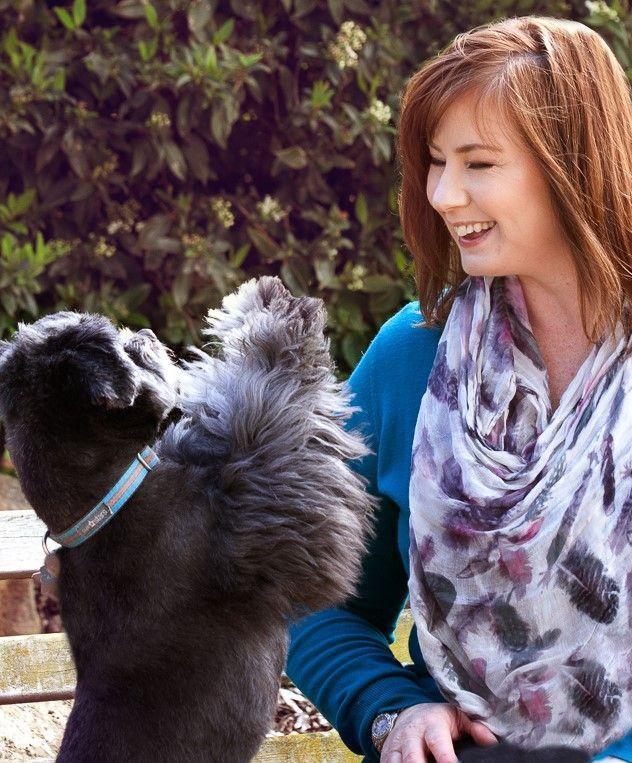 A message from our mascot, Wallie
Please Don't Be Sad
A poem by Wallie

Please don't be sad,
your dog doesn't mean to be bad.
Maybe you'd be more happy
if he weren't so yappy.
Maybe you'd feel better
if he hadn't ruined your favorite sweater.
Maybe Aunt Matilda wouldn't be so upset
if he hadn't chased away her favorite pet.
It's okay, though, because here's the good news
to wipe away your sad doggie blues:
There's no need for shaming,
just call April for training!